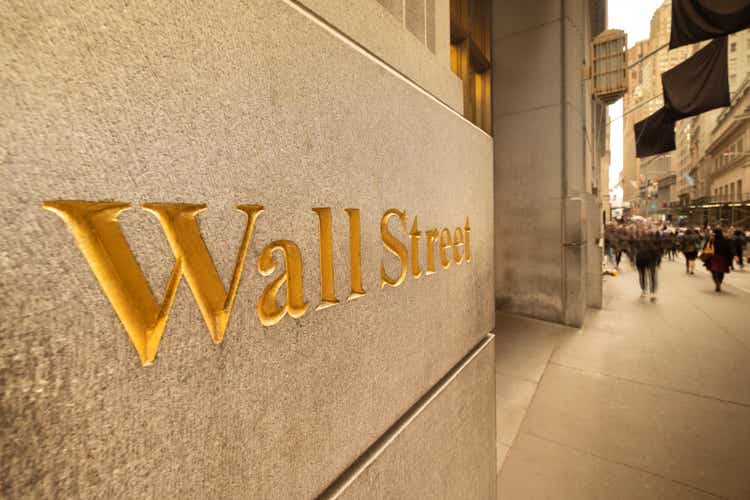 Investment Thesis
Api Group Corporation (NYSE: APG) is expected to drive organic revenue growth in FY2023 thanks to its business strategy which focuses on market share gains and cross-selling opportunities. Furthermore, the company intends to enhance its adjusted EBITDA margin by shifting its business mix towards higher-margin services. When considering the favourable growth prospects and a P/E ratio that is lower than historical levels, I am inclined to assign a "buy" rating to this stock.
Increased Regulation
The life safety industry operates under a framework of regulations imposed by federal, state, and local authorities. Within the framework, the regulation changes including mandated building codes and inspection and maintenance requirements act as a growth tailwind for APG. Specifically, the Uniform Building Codes written by the National Fire Protection Association and the International Code Council regulate fire suppression and sprinkler systems.
These codes require testing, inspections, repair, and maintenance of fire suppression and sprinkler systems which generate recurring revenue. With new and stringent regulations imposed by the authorities, the demand for APG's services should continue to remain healthy in the coming years as well.
Deferred Infrastructure Investment
Several years of deferred investments in the infrastructure of the U.S. has created a situation of ageing infrastructure systems requiring significant repair, maintenance, and retrofit services. State and local municipalities have postponed their infrastructure spending for many years which has resulted in the need to rebuild or retrofit a large portion of the U.S. infrastructure. In line with the critical need, the U.S. government has also passed the Infrastructure Investment and Jobs Act into law which includes $550 billion in new federal investment for America's infrastructure. Hence, I believe the situation of ageing U.S. infrastructure should result in a strong demand environment for APG's services in the future.
Harnessing Market Share Growth and Cross-Selling Synergies
APi Group has been focused on achieving 60% of its revenue from inspection, maintenance, and repair businesses. To accomplish this, APG has implemented a go-to-market strategy that prioritises the sale of inspection services. Over the last couple of years, the proficient management of APG has successfully expanded its inspection services through market share gains.
The primary objective behind promoting inspection services as a priority is to capitalize on cross-selling opportunities. It is worth noting that each dollar of inspection revenue typically translates to approximately $3-$4 of maintenance revenue. Considering the robust demand in the market, I am confident that the company is well-positioned to achieve organic revenue growth in FY2023 driven by market share gains and cross-selling opportunities.
Bolt-on Acquisition
In addition to organic growth prospects, the company anticipates pursuing additional bolt-on acquisitions in the coming years. As of the first quarter of FY2023, APG's net debt to adjusted EBITDA ratio was reported at 3.1x. Nonetheless, the company maintains a strong focus on generating cash and aims to attain a targeted net leverage ratio of 2.0x-2.5x by the end of FY2023. This strategic endeavour should enhance APG's financial position and strengthen its balance sheet, providing a solid foundation for pursuing further inorganic growth in the foreseeable future.
Margin Expansion
Based on APG's strategy, it appears quite feasible to me that the company should achieve a 13% adjusted EBITDA margin by 2025. As discussed earlier, the company is actively transitioning its business portfolio towards inspection, repair, and maintenance services. This strategic shift is expected to contribute to margin expansion due to the higher gross margins associated with inspection and service revenue (10% plus higher) compared to other contract revenue.
Furthermore, monitoring revenue offers a gross margin of 20% plus compared to other contract revenue. Considering APG's consistent execution of its strategy, I anticipate that the company's margins should improve in the coming quarters as well.
Risk
APi Group operates in a highly fragmented market where it competes with other companies ranging from small independent firms servicing local markets to larger firms servicing regional and national markets. Certain of its customers' work is awarded through proposal processes on a project-by-project basis where the price is often a significant factor to win the project. Smaller competitors may have an advantage against the company over price due to their lower costs and financial return requirements. This dynamic has the potential to adversely affect its stock price.
Valuation and Conclusion
APi Group is currently trading at 15.05x FY2023 consensus EPS estimates of $1.50 and 12.63x FY2024 consensus EPS estimates of $1.79 which is a discount to its 5-year average P/E ratio of 16.27. Moreover, upon comparison with the sector median of 16.0x, the company seems to be undervalued. Based on my analysis, I have identified compelling opportunities for the company to achieve organic growth and expand its margins in the coming future. Taking into account the favourable growth prospects and a P/E ratio that is lower than historical levels, I recommend a "buy" rating for APG stock.